Every writer has a beginning. Everyone starts as a beginner. This is the story of how I started out writing.
My writer's journey started when I was 16 when I went to the cinema to view James Cameron's comeback film, Avatar. It was late 2009 when the film had just come out in the middle of December. It was Cameron's comeback after a 12-year hiatus after the roaring success of Titanic in 1997 which won him numerous Oscars. Needless to say, I loved it. The film was beautiful. I had never experienced a film where I would feel for the characters.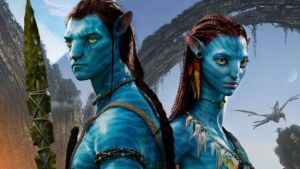 Yeah, that is a long time for a filmmaker to be on hiatus. Though, he was able to pull it off. Similar to when he took a long hiatus between The Terminator and Terminator 2: Judgement Day.
"Good things come to those who wait." – Unknown.
Avatar inspired me to begin writing fan fiction and the writing bug just took hold. The bug continued all throughout my two senior years of high school (that's years 11 and 12 in Australia). I still write fanfiction from time to time. However, I haven't published anything in ages.
After high school, I went to film school and couldn't quite find where my niche laid. I wasn't an expert with cameras and I was awful at anything else. When the second trimester rolled around, relief flooded me when I discovered that one of the classes was screenwriting. It was writing. Something that I was familiar with, even if I had never written in that particular format before.
Okay, I might not have chosen the best story to adapt and it was my first time ever writing a screenplay. I didn't do too poorly as I ended up passing the class, barely. I wasn't the favorite student and there were other students who had no idea what they were doing, but were commended for their efforts in ways I never was.
I'm not being bitter. I'm just explaining that writing is difficult. No writer is perfect despite the numerous Oscars or best sellers they might have under their belts.
There are millions of niches out there, just waiting to be explored.
When I started doing Elna Cain's $1K Course, I had a feeling I already knew what I wanted to write about.
Since I was young, I have always loved Ancient History. It was something I have loved since I was about 10. My grandfather was raised in Egypt and apparently born there. I found that my heart did not belong to the Ancient Egyptian culture in the way I believed it would.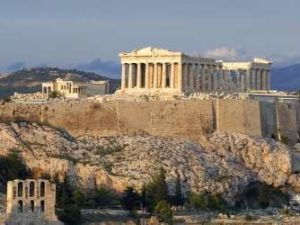 Instead, I found my calling with the Ancient Greeks, thanks to Rick Riordan's Percy Jackson book series. Yes, I know. I am a total nerd. I love everything about the topic. Riordan definitely has ways of making the reader want more. I hope I can one day do that.
Another topics I love real life crime stories and other historical periods such as feudal Japan (thanks Teenage Mutant Ninja Turtles), Romanov Russia, everything to associated with Screenwriting (thanks to my film degree) and writer's advice. I have written for a yoga blog and I have written dozens of ghostwritten fitness based blog posts while I have been working on Upwork.
When I started writing all those years ago, I never thought I would come this far. I never thought I would be writing about topics that I had no experience in knowing about. When I started writing about fitness, I had no clue what I was doing. Same applied to the Yoga. I had no knowledge in writing about the subject. I went ahead and did it anyway. The more I wrote about the subject, it began to leave an imprint. However, seeing as I'm not actually involved in the fitness world in any way, shape or form, it is always difficult trying to find topics to write about.
The one point that I love about writing is that there is freedom to write about whatever the desire be. It gives freedom to voice your thoughts and feelings and it even gives people courage and inspiration and that is the greatest idea of all.
To witness comments from people who say that they are inspired is an exciting feeling. Then there are those who try to bring down and tell you that your writing is poor. Pay these people no heed. They have no place to preach how to succeed.
"To succeed is to know your own limitations and to expand on the horizons that are unfamiliar." My new personal saying.
How am I aware of this? Having spent the last few months writing for a content mill that only paid very little for the hours that I spent writing and editing. It simply isn't fair. It took almost a year to realise that, but now, after doing Elna Cain's course on now to freelance write without content mills playing a part, it made me realise that it is indeed possible.
This website will assist in deciding whether or not I'm the right person to write for you.